盛夏六月
芙蓉花开,麦浪飘香
在这蓬勃生机的季节里
一场数字乡村盛会
即将来袭
6月19日—21日
2023中国(南京)数字乡村博览会暨
第七届中国(南京)国际智慧农业博览会
南京国际博览中心4号馆B03-2
托普云农邀您共赏数字乡村应用成果
现场经验交流,收获更多行业干货!
Midsummer June
The hibiscus blooms and the wheat waves fragrance
In this vibrant season
A digital rural event
Coming soon
June 19-21
2023 China (Nanjing) Digital Rural Expo&
The 7th China (Nanjing) International Smart Agriculture Expo
B03-2, Hall 4, Nanjing International Expo Center
Top Yunnong invites you to appreciate the achievements of digital rural applications
On site experience exchange, harvest more industry dry goods!
展会亮点抢先看!Show highlights first!
Rural brain, building a unified map service for agriculture, rural areas, and farmers
托普云农聚焦农业农村领域的数字化改革,打造"浙江乡村大脑",提升农业智能、乡村智治、农民智富能力。"浙江乡村大脑"是农业农村领域的数字化智能化能力中心,通过统筹整合数据资源、智能组件等数字资源,推进全省跨部门、跨层级、跨区域、跨主体的"三农"数据"全面共享、互联互通"。并成功入选全省首批大脑一本账,入选省数字化改革最强大脑榜单。Topyunnong focuses on digital reform in the field of agriculture and rural areas, creating a "Zhejiang rural brain" to enhance agricultural intelligence, rural governance, and farmers' intellectual wealth capabilities. The "Zhejiang Rural Brain" is a digital and intelligent capability center in the field of agriculture and rural areas. By coordinating and integrating digital resources such as data resources and intelligent components, it promotes the comprehensive sharing and interconnection of "agriculture, rural areas, and farmers" data across departments, levels, regions, and entities in the province. And successfully selected as one of the first batch of brain books in the province, and selected as the strongest brain in digital reform in the province.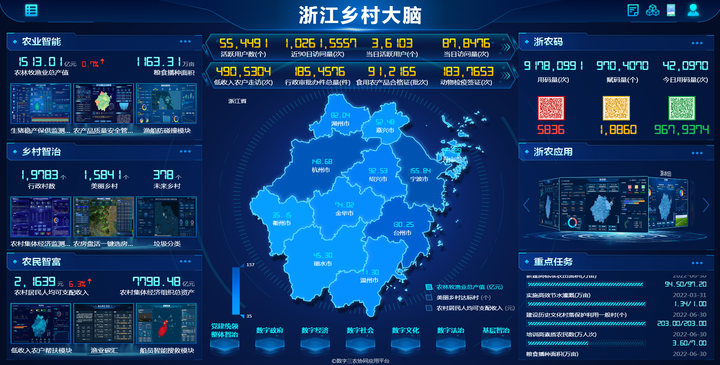 Industrial brain, promoting high-quality development of characteristic and advantageous industries
托普云农聚焦地方农业主导产业和特色产业,打造兰溪杨梅产业大脑,通过数字化手段全面提升杨梅产业收益和产品品质。通过构建"梅"好生产、"梅"好管家、"梅"好服务、"梅"好共富四大场景,建设"梅"好兰溪杨梅产业大脑。目前,数字化改革后的农民年人均收益提升到45973元,同比增加31%,试点农场改革后优质果率85%以上,比之前提高了20%,且节约管理成本60%以上,大棚杨梅亩均产出4万元以上。Topyunnong focuses on local agricultural leading and characteristic industries, creating a brain for the Lanxi Yangmei industry, and comprehensively improving the revenue and product quality of the Yangmei industry through digital means. By constructing four major scenarios: "Mei" is good for production, "Mei" is good for butler, "Mei" is good for service, and "Mei" is good for common prosperity, we aim to build a brain for the "Mei" Yangmei industry in Lanxi. At present, after the digital reform, the annual per capita income of farmers has increased to 45973 yuan, a year-on-year increase of 31%. After the pilot farm reform, the high-quality fruit rate has exceeded 85%, an increase of 20% compared to before, and management costs have been saved by more than 60%. The average output per mu of Yangmei in greenhouses is over 40000 yuan.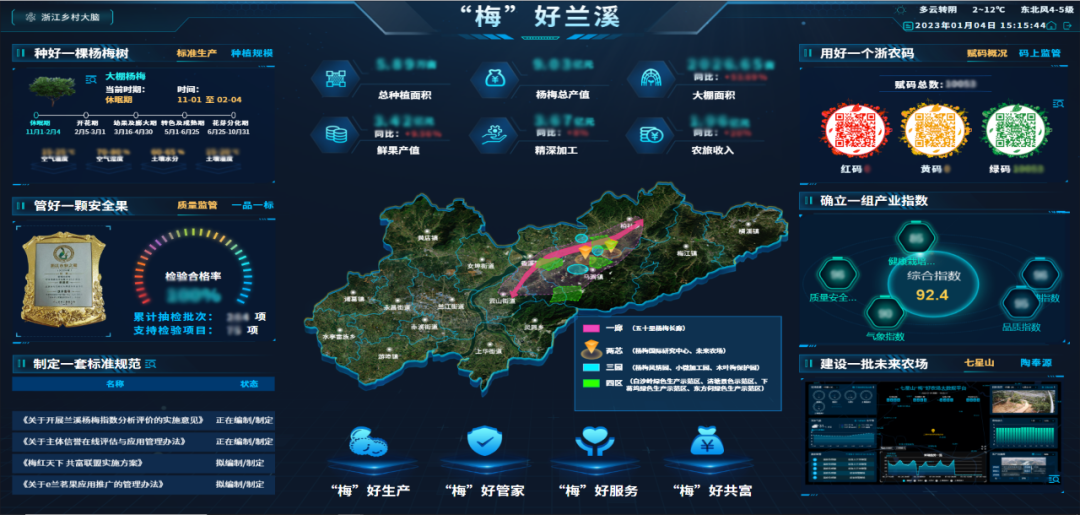 Unmanned farm, informationized planting, intelligent production of crops throughout the entire process
托普云农积极探索现代农业新型生产方式,并联合江苏省苏州市吴江区工业农村局,在吴江区打造盛泽镇智慧农业平台。平台涵盖1个数据驾驶仓以及N项包括物联监控、智能种植、智能农事管理、质量安全溯源等在内的智慧应用系统,实现种植信息化,病虫害绿色防控,助推农作物全流程智慧化生产。此外,托普云农还打造了海曙数字大田未来农场,其被评为全国智慧农业典型案例。Top Cloud Agriculture actively explores new production methods of modern agriculture, and cooperates with the Industrial and Rural Bureau of Wujiang District, Suzhou City, Jiangsu Province to build a smart agriculture platform in Shengze, Wujiang District. The platform covers one data driver's cabin and N intelligent application systems, including IoT monitoring, intelligent planting, intelligent agricultural management, quality and safety traceability, etc., to achieve planting informatization, green prevention and control of diseases and pests, and promote the intelligent production of crops throughout the entire process. In addition, Topyunnong has also created the Haishu Digital Field Future Farm, which has been rated as a typical case of national smart agriculture.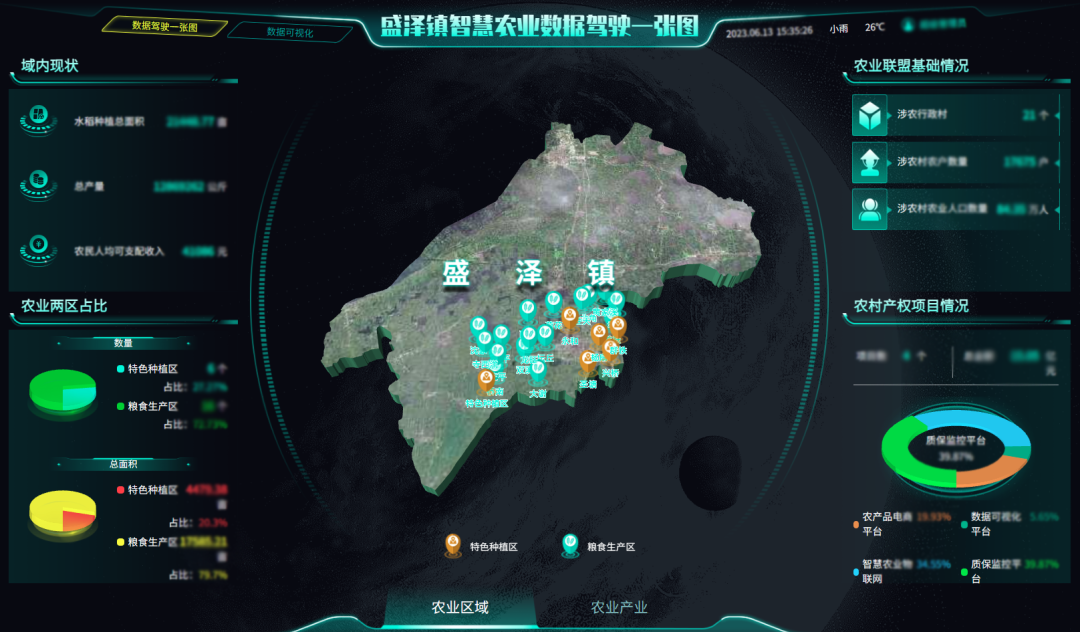 Green farmland, ecological priority, green development
绿色农田建设是农业绿色发展中的重要一环,托普云农以高效节水、绿色防控、土壤改良为切入点,促进农田向生态、绿色方向发展。从智能灌溉到水肥一体化系统,农户在手机上点点就能浇水施肥,省水省肥又省心;田间智能装备,绿色杀虫,亦可联动平台预警,大大减少农药施用,保障作物绿色高质发展;土壤盐碱酸化监测,及时平台预警处理,改善土壤生态环境。目前,托普云农已在浙江、江苏、广东等地打造绿色农田样板区。The construction of green farmland is an important link in the green development of agriculture. Topyunnong takes efficient water-saving, green prevention and control, and soil improvement as the entry point to promote the development of farmland towards ecology and green direction. From intelligent irrigation to integrated water and fertilizer systems, farmers can water and fertilize with just a few clicks on their phones, saving water, fertilizer, and worry; Field intelligent equipment, green pest control, and linkage platform warning can greatly reduce pesticide application, ensuring the green and high-quality development of crops; Monitoring soil salinization and alkalization, timely platform warning and treatment, and improving soil ecological environment. At present, Topyunnong has established green farmland model areas in Zhejiang, Jiangsu, Guangdong, and other places.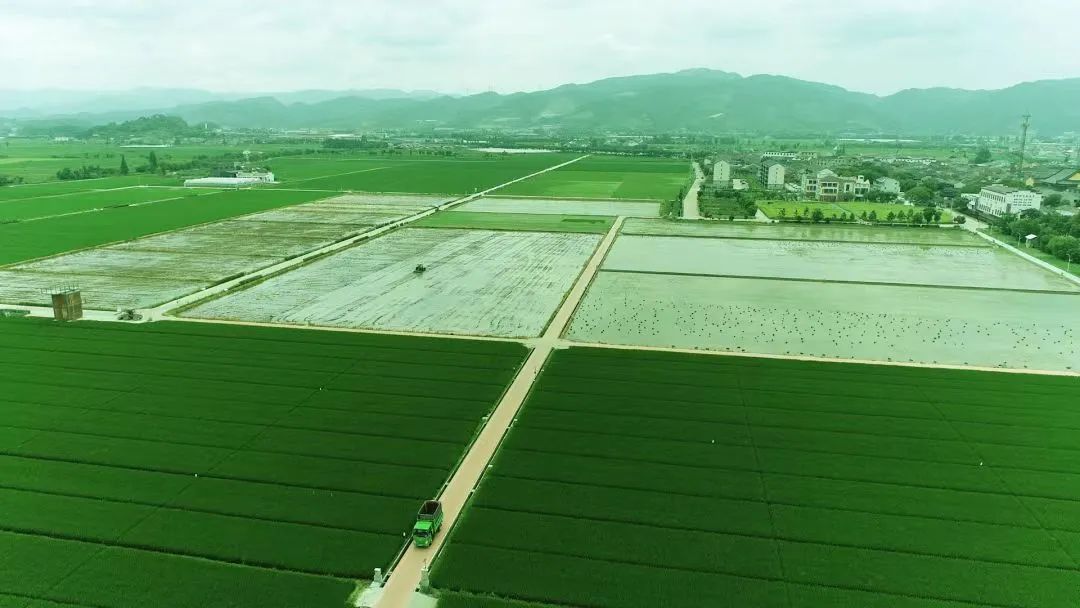 数字农业智能装备,为作物生长保驾护航Digital agricultural intelligent equipment, protecting crop growth
智能装备各显神通,有效促进农事生产,并持续为数字乡村建设提供新动能。
Intelligent equipment showcases its unique abilities, effectively promoting agricultural production, and continuously providing new momentum for the construction of digital rural areas.
数字园区
数字种业
桐乡"田保姆"
仙居"亲农在线"
……
更多数字乡村应用
等您现场体验
Digital Park
Digital Seed Industry
Tiannanmu in Tongxiang
Xianju "Qinnong Online"
More digital rural applications
Waiting for you to experience it on-site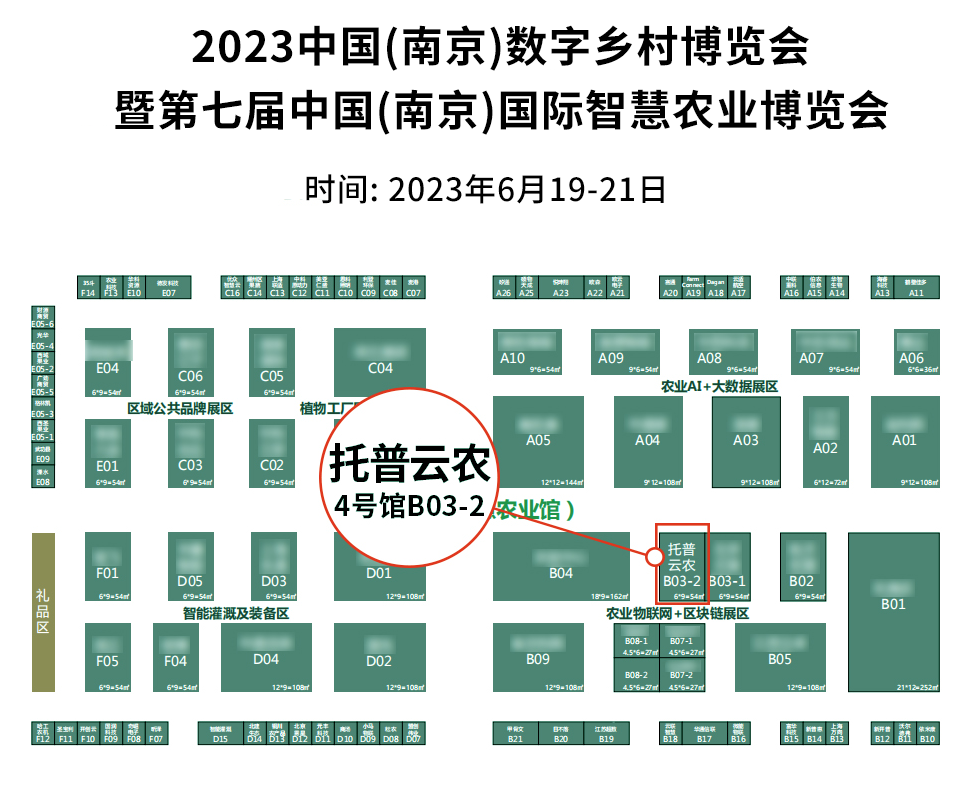 6月19日—21日
南京国际博览中心4号馆B03-2展位
我们不见不散!
联系电话:15356639833